The Procedure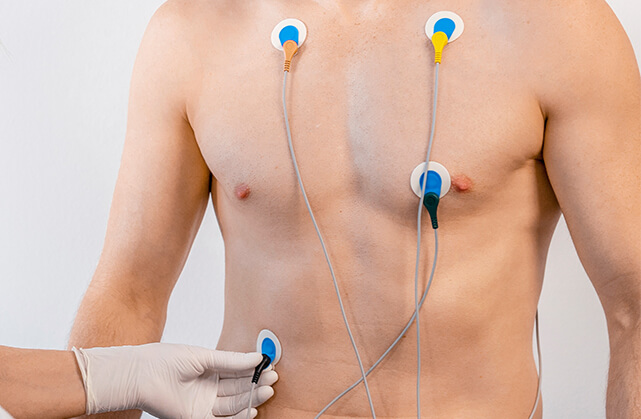 Signal Acquisition
In the four-minute recording, five electrodes are attached to the body, similar to an ECG.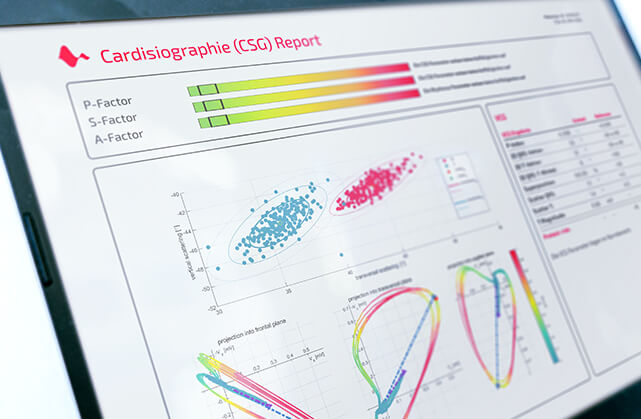 Quick Results
The recorded parameters are immediately transmitted to the Cardisio server and processed into a report using an AI algorithm.
Consultation with a Doctor
A medical professional will discuss the results with the patient.
The Report
AI-powered perfusion, structural heart disease, and arrhythmia index
Representation of heart vectors and their positions in space
Selected vectorcardiography and ECG parameters
Presentation of 12-lead ECG, incl. Nehb leads
Download Sample